The starting point for our proposal for the Mackie's site is a granular understanding of the people, places, positives and problems of this area of West Belfast. From the knowledge we have learnt through our in-depth research, we have envisioned a masterplan that stitches the needs of the Mackie's community into one interwoven and connected system of support. The spaces, infrastructure, and public realm we have designed directly supports the composition of this community. Our vision for a new masterplan for this site offers new interpretations of welfare, mental health provision, shelter, surveillance, accessibility, and of opportunities for mutual support.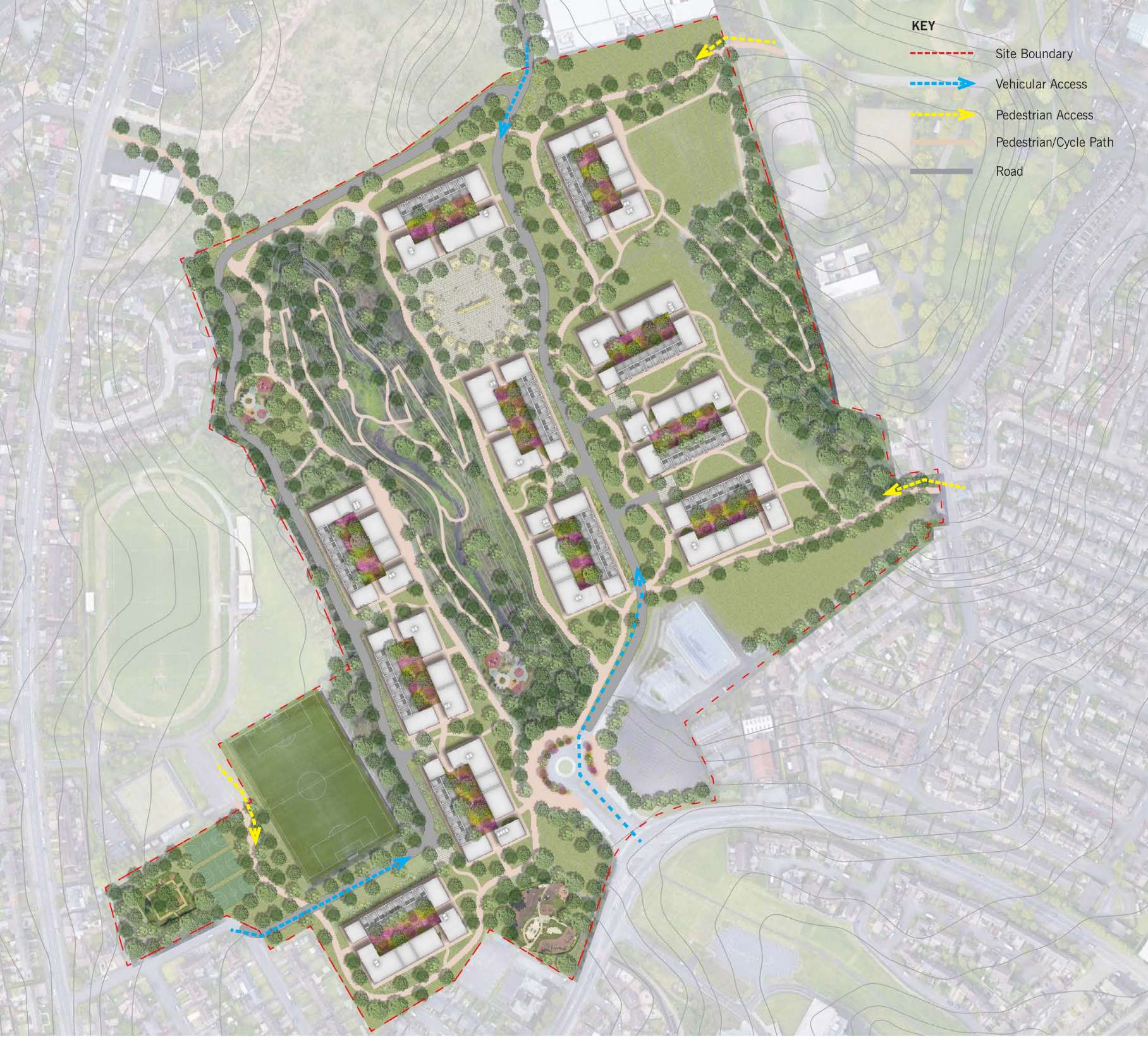 We recognise the value in reclaiming this land as a place for people to call home – we are aligned with this project's brief that this is an urgent and significant endeavour. We also recognise the complexities of its undertaking, and have worked in direct knowledge of the issues that have persisted in this specific area of Belfast over time. Our masterplan will consider historical and prevailing issues of homelessness, social tensions, dilapidation and deterioration, and disconnection. It will also consider the parameters that impact the future residents of the site; chiefly, issues of physical disability, mental health issues, and financial hardship.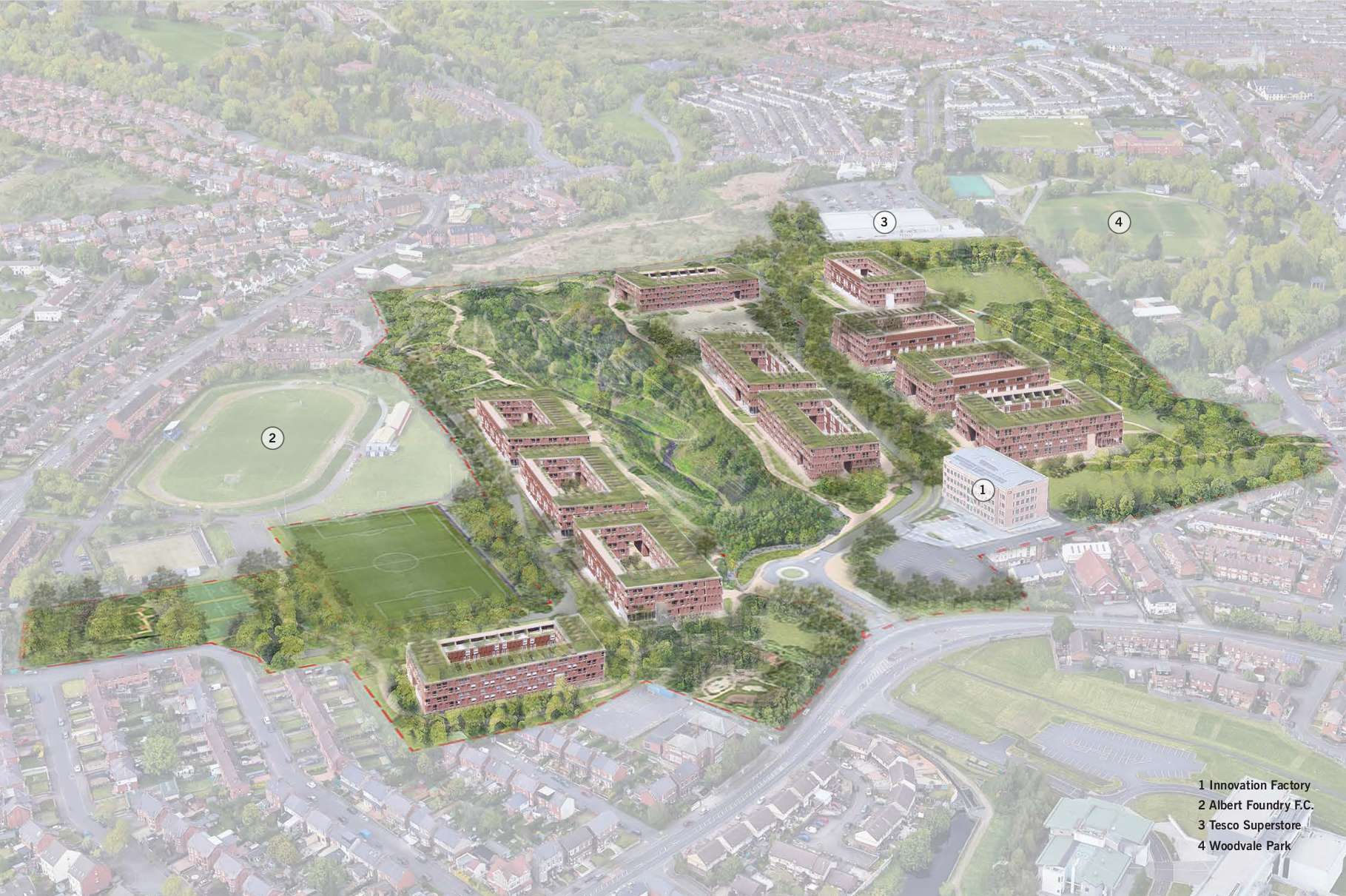 We believe that architecture and place-making offer physical definitions of community support. By interrogating the ways in which the Mackie's community has historically come together and shared moments of joy, we have envisioned new possibilities for their collective well-being. Our proposal therefore seeks to demonstrate the power of space to curate a new meaning of togetherness, of home, and of security.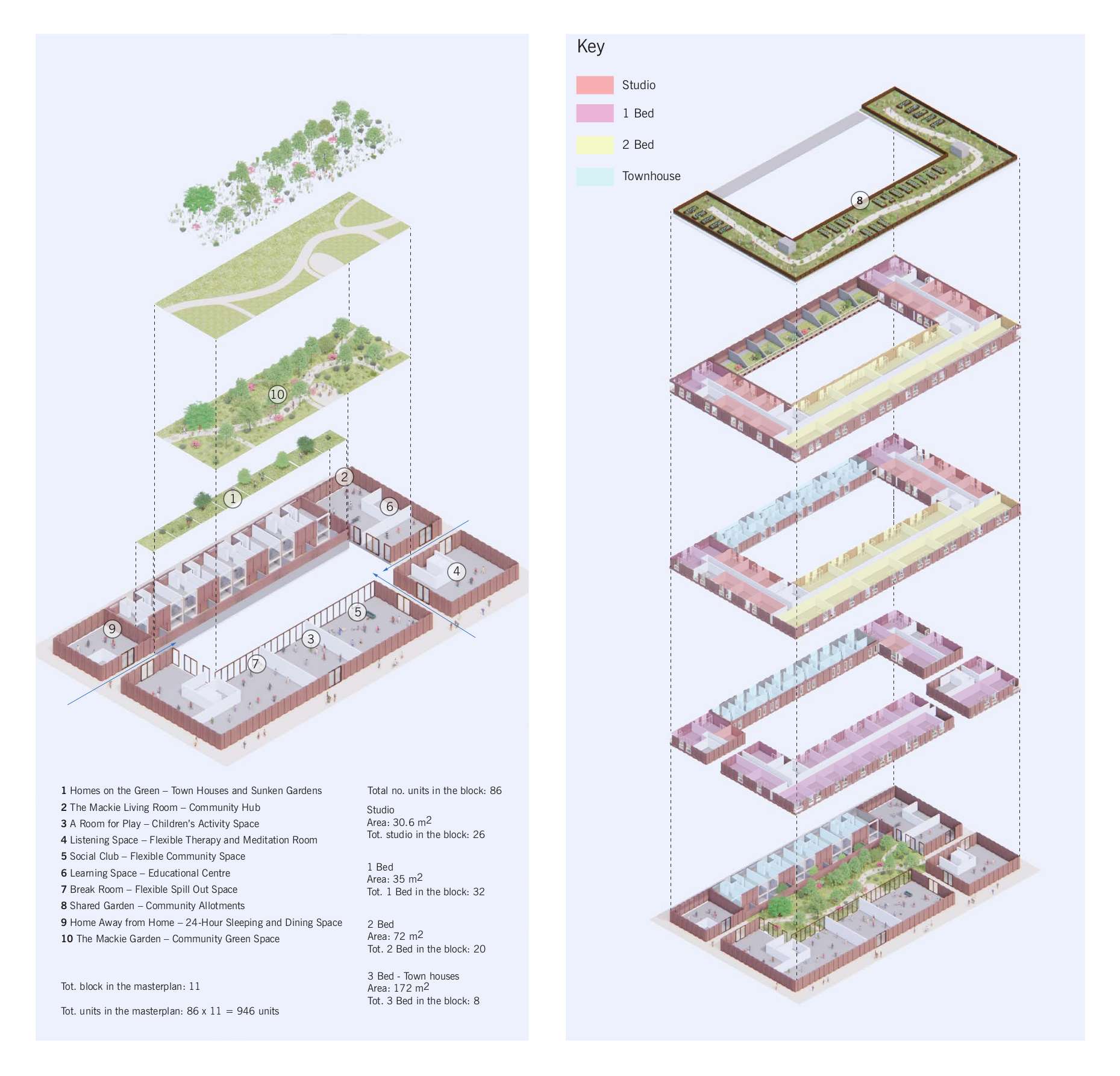 Central to this is providing a new 'heart' to that home. The heart to our masterplan proposal is a core green space, which we call the Mackie Garden. Its position within the entire site recalls the magnetism of a village or town's main street – the place where people are drawn to in unison to gather together, walk around, stage events, and live in vibrant activity.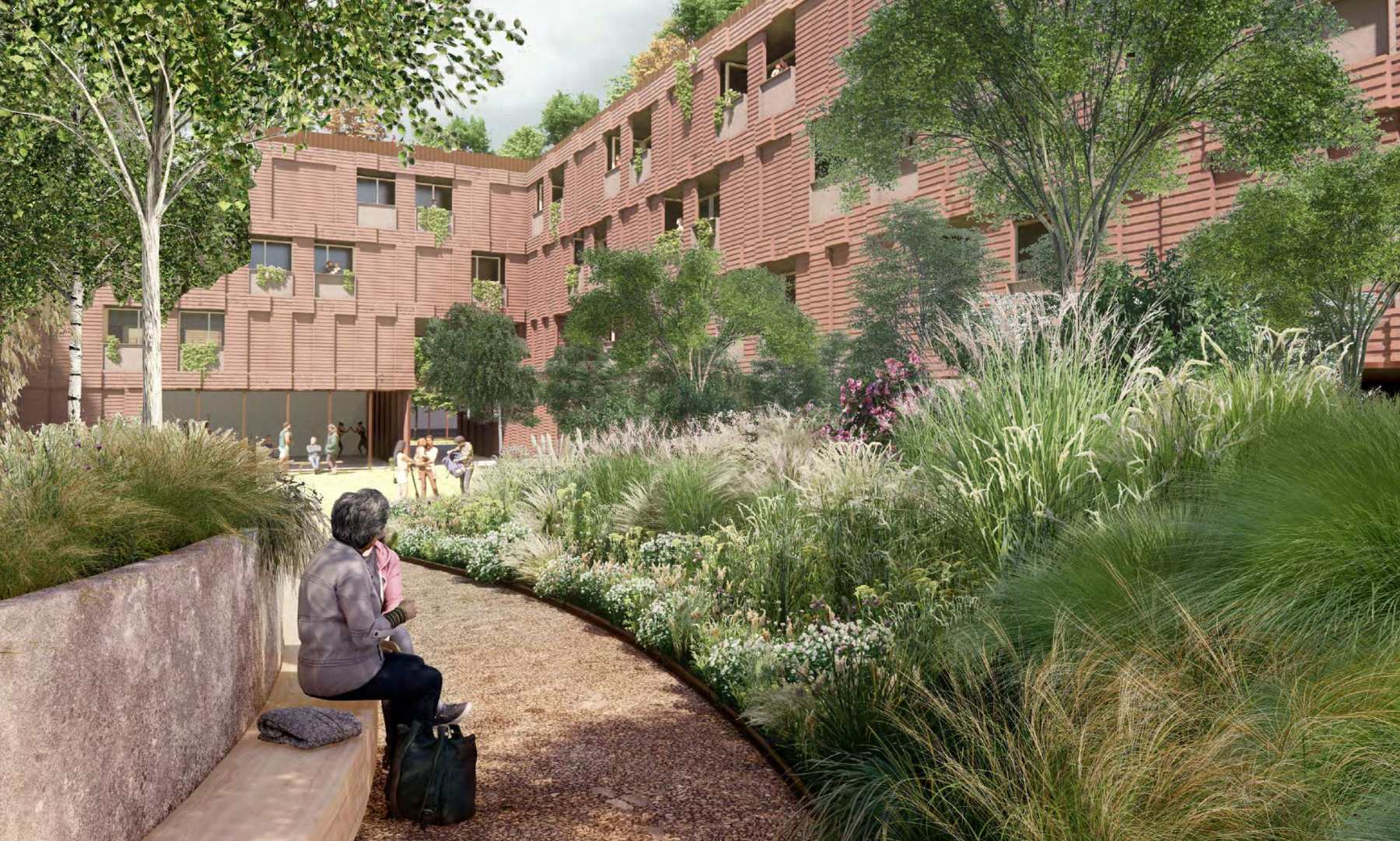 On this new masterplan, the street becomes a garden, and the garden becomes a place that is shared by all. A place to meander through safely, to linger amidst swathes of grass and foliage, to take in vibrant hues of colour, and to breathe clean, fresh air in comfort and safety.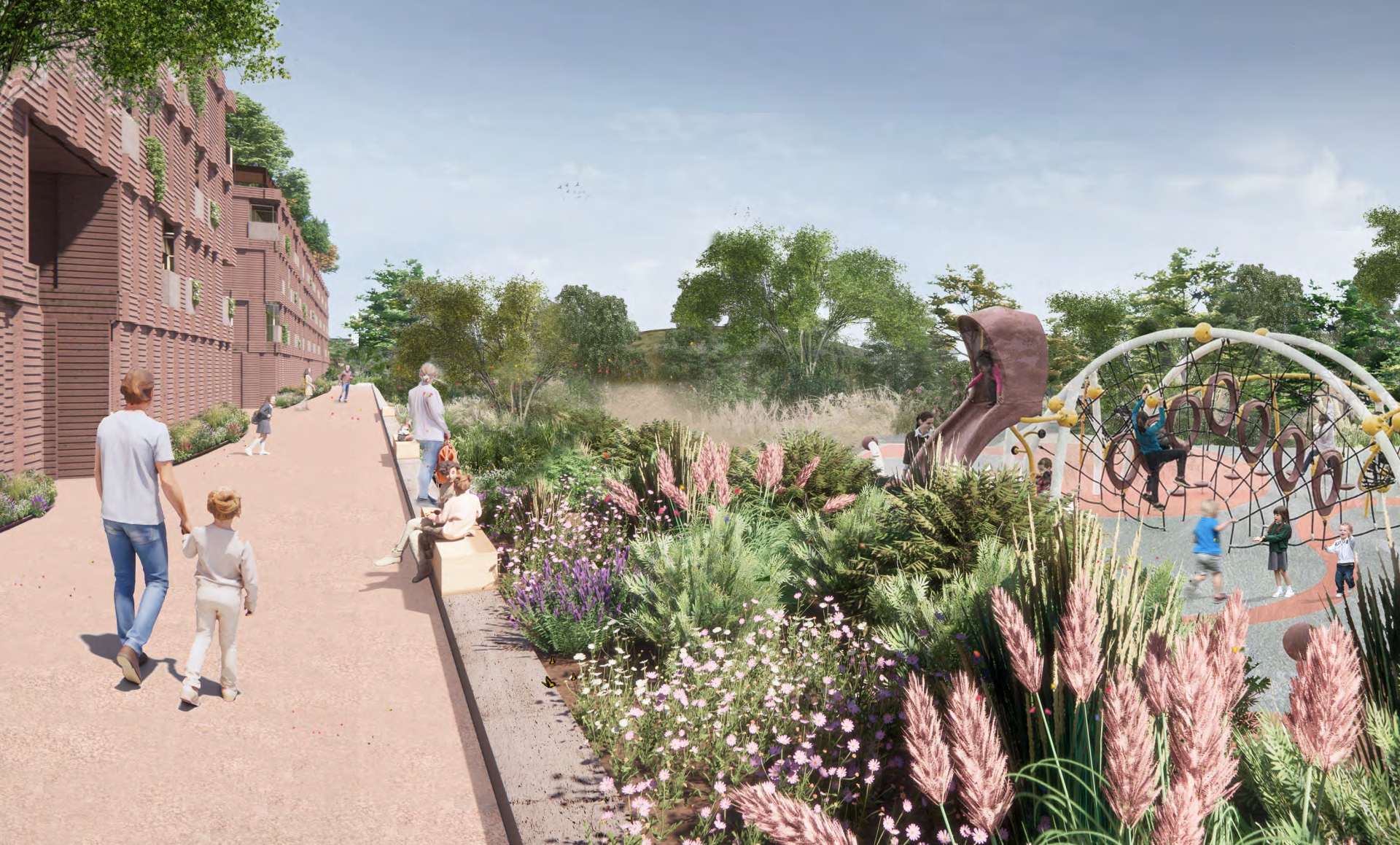 The roof spaces are utilised as a communal allotment garden from which the residents can grow and learn to manage self sufficient small holdings. There would be possibilities of mutual exchange of skills and produce and allow the creation of a community farmers' market.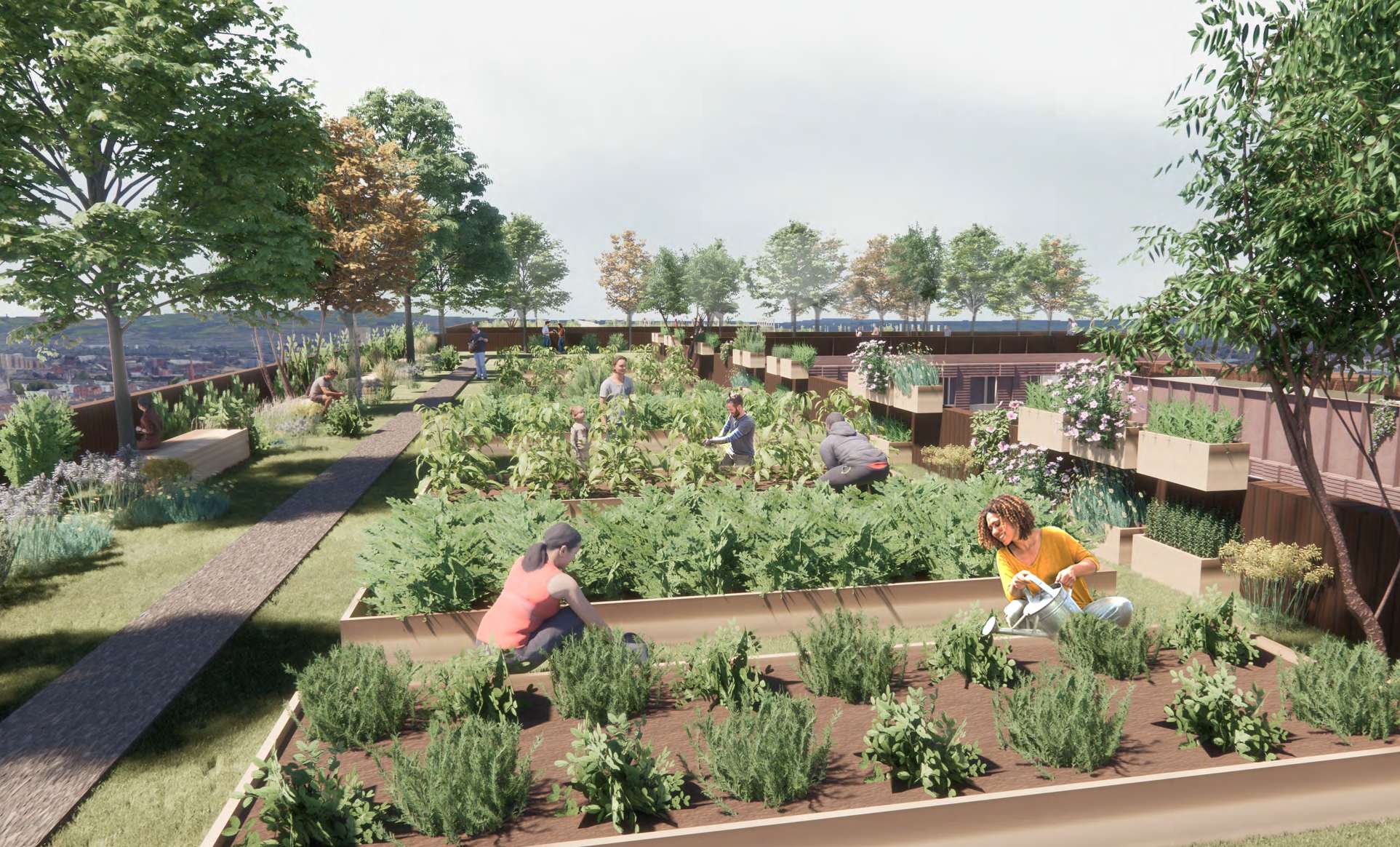 Surrounding the Mackie Garden will be a connected tapestry of built spaces that redefine traditional master-planning formulae. Clinging to prescribed understandings of nuclear living lies at the heart of many of the problems with anti-social and negative behaviours in cities.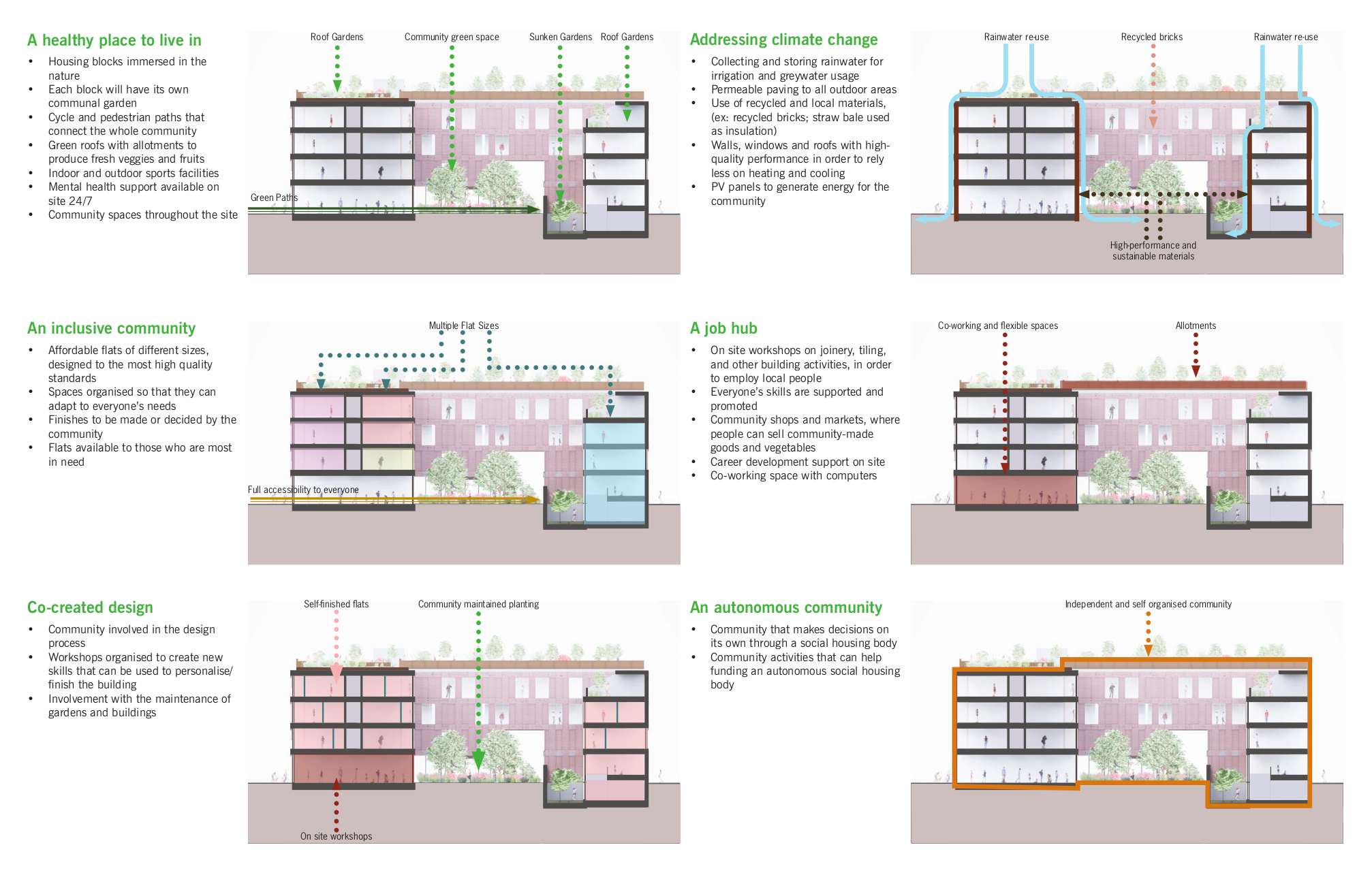 Historic developments formed of rows of terraced houses nowadays can breed a growing sense of detachment – a feeling of only having to look out for oneself. Our proposal upends these systems and instead presents unified and diverse campuses for living, intuitively inviting acts of support, sharing and community to replace those of separation, tension and isolation.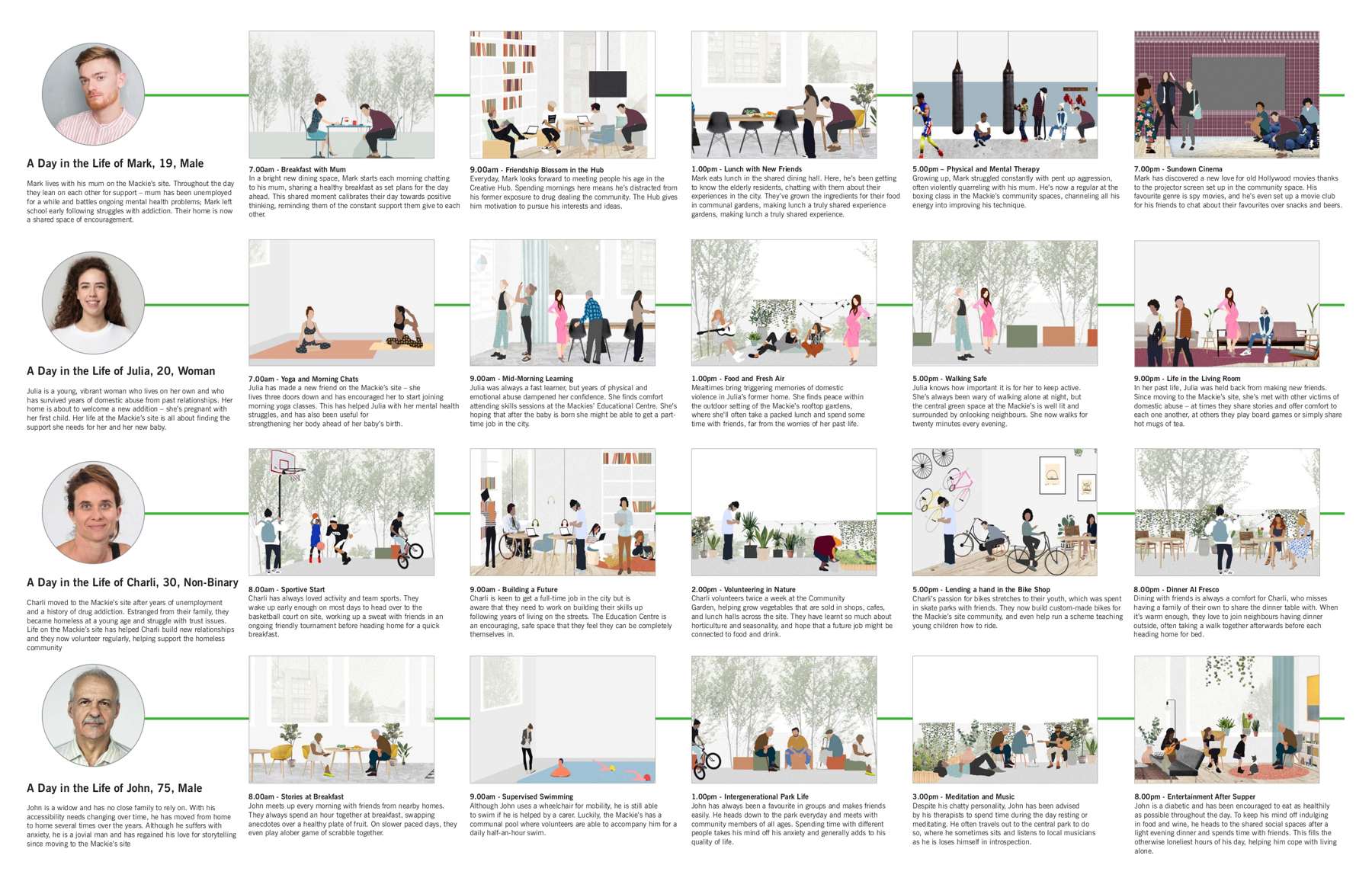 Architecture is at its most powerful when it brings people together. Building places is about building communities – about finding the blueprint for unity and unlocking its full potential. The result is achieving new standards of well-being, and shaping what it means to live safely and joyfully in the world today.